Nor a bird nor a plane – The Twister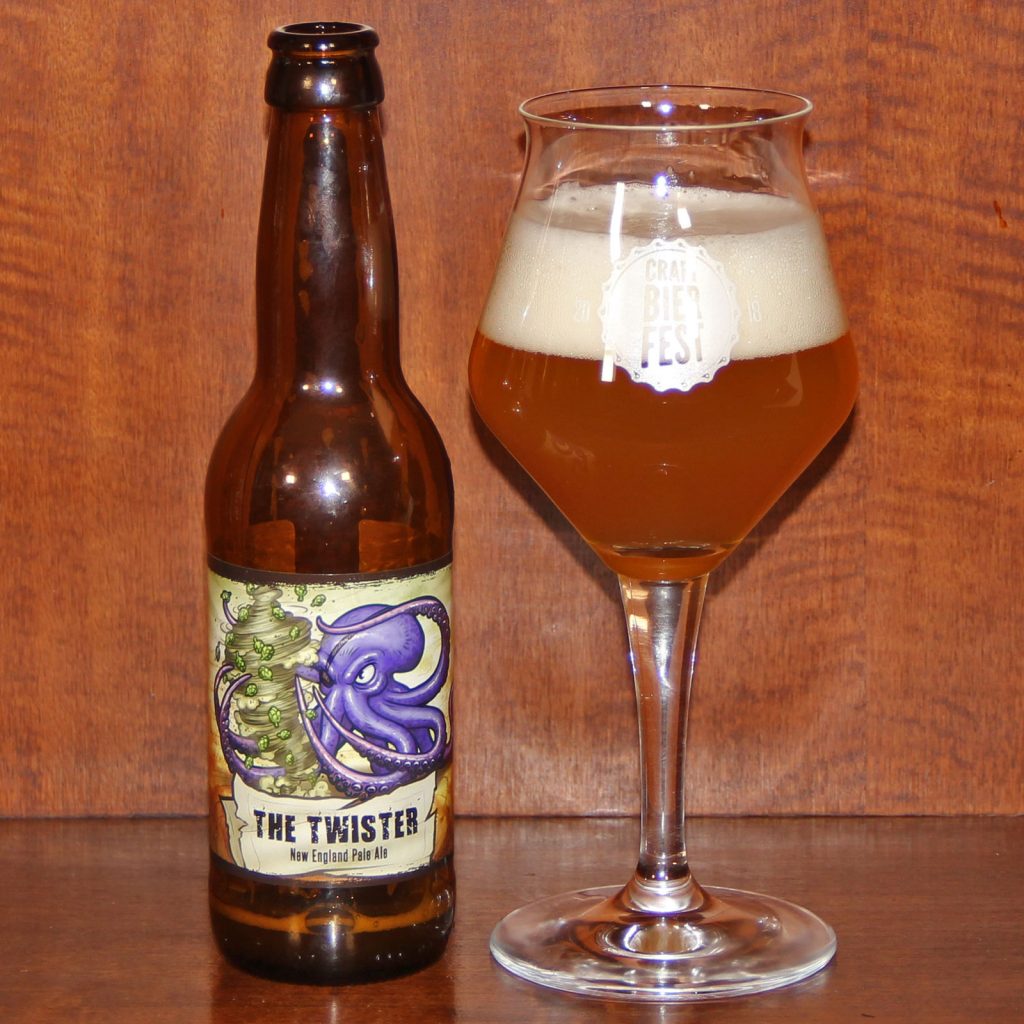 Kaum kannte ich den Namen von dem heutigen Bier, da fiel mir sofort der Oldie Hit von Chubby Checker "The Twist" ein und ging mir seitdem nicht mehr aus dem Kopf.
Soll nochmal einer sagen, dass Musik und Bier nicht auch ein "Pairing" eingehen können.
The Twister ist die neueste Kreation aus dem Hause Next Level Brewing, die wieder einmal bei den fast schon Dauerfreunden in Sachen Gastbrauen von Loncium in Kärnten gebraut wurde.
Was aber ist die Idee hinter einem "New England Pale Ale"? Reicht NEIPA jetzt schon nicht mehr? Die Antwort ist einfach wie logisch: Es geht darum das Prinzip des New England IPA auf den Level eines Pale Ales herunterzubringen und somit diesen Bierstil deutlich trinkbarer und auch in der Gastronomie mengenmäßig platzierbarer zu machen. Denn kein Wirt hat wirklich Spaß an einem Bier, bei dem der Gast nach dem ersten Glas im wahrsten Sinne des Wortes "satt" ist.
Dabei hat man mit den eingesetzten Hopfensorten Amarillo, Citra und vor allem El Dorado auch Aromahopfen verwendet, welche die fruchtigen Erwartungen an die Wörter "New England" dann auch mir Leben füllen können.
Lasset uns schauen, wie das Projekt denn dann in der Umsetzung gelungen ist.
Prost, Cheers und Ahoi
proBIER-Wertung:

..

Alkohol:
4,9 Vol%
Stammwürze:
13,6 °P
Bittereinheiten:
30 IBU
Trinktemperatur:
8 – 10 °C
Bierstil:
New England Pale Ale
Anschrift:
Next Level Brewing
Wilhelmstrasse 23
1120 Wien
Österreich
+43-1 9744627
beer@nextlevelbrewing.at
www.nextlevelbrewing.at