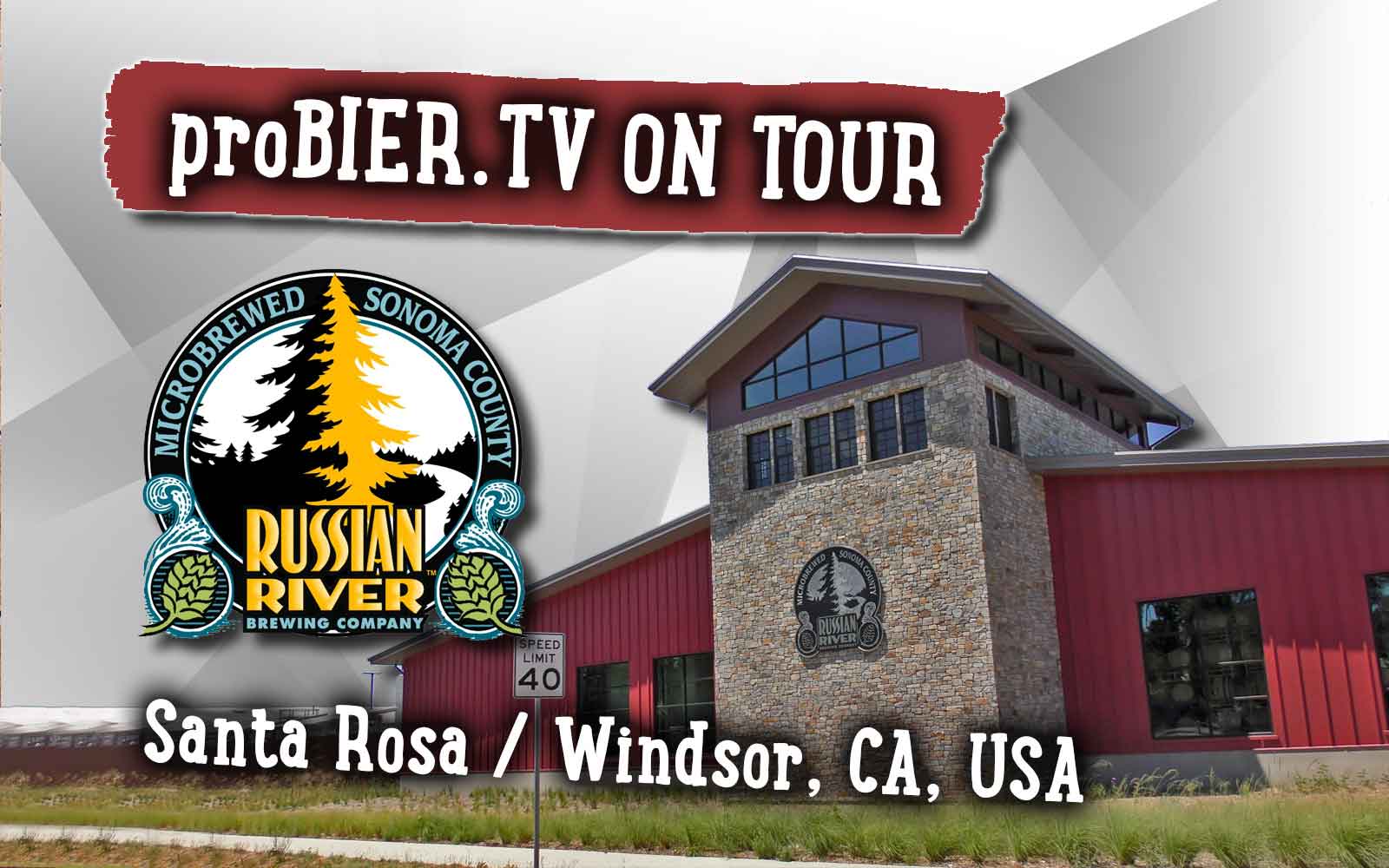 ON TOUR bei der Russian River Brewing Company
Mit der Russian River Brewing Company in Santa Rosa sind Biere wie "Pliny the Elder" und "Pliny the Younger" untrennbar verbunden. Jeden Februar bilden sich vor dem Brewpub in der Stadt und seit 2018 auch vor der neuen Brauerei in Windsor lange Schlangen, um von letzterem Bier eine Kostprobe, Growler oder neuerdings sogar Flaschen zu ergattern.
Eigentlich auch nur ein IPA, aber wohl ein besonderes. Ich will im Februar 2021 mal einen Versuch starten und meine Flaschen da abholen. Mal sehen ob mir das gelingt.
Aber Russian River macht nicht nur IPAs, sondern zum Beispiel auch hervorragende Sauerbiere. Und das alles unter einem Dach. Ich nehme Euch im Video in den "normalen" Bereich mit – zeige Euch aber auch den Sauerbier Teil mit Kühlschiff und Fasslager, das so tolle Biere wie Temptation oder Consecration hervorbringt.
Das Video entstand, als ich 2019 meiner Freundin Herlinda in Santa Rosa einen Besuch abgestattet habe und nachdem bei meinem Besuch in 2018 die Brauerei noch nicht fertig war, da musste ich das nun eben nachholen.
Ein großes Danke geht an Herlinda, die mit Natalie und John für eine perfekte Führung gesorgt hat. Ich revanchiere mich mit diesem Video.
Prost, Cheers und Ahoi